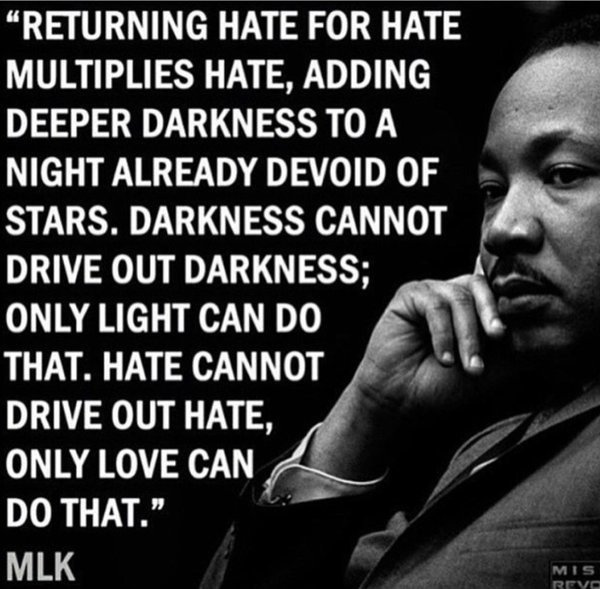 In general I would say that the world has a love/hate relationship with America. It tends to be more hate than love but there still remains a mix. However, I sincerely do not know how long the love will last.
I am not sure how long some of the funny quirks that make America and Americans distinct will not become completely overshadowed by the dangerous 'quirks' being played out on the political stage today. Many folks in other parts of the world find certain things strange and confusing about America but nobody really gets too bent out of shape about our huge portion sizes, our ice cubes in already chilled beverages, or our unusual food combinations (e.g. ice-cream and soda, bacon and maple syrup, etc.) However, there are other aspects of America that warrant far more concern.
As an American, I am usually very saddened, shocked and highly embarrassed by the aggressiveness of U.S. foreign policy. The list of countries that the U.S. military is or has been involved in is undoubtedly impressive – though not in a good way. As an American who has lived in a European country for fifteen years, I have also come to feel sadness and shame of both the arrogance and ignorance that seems so widespread among Americans. Arrogance in our smugness that our way of life is superior to all others runs rampant in much of the States, though obviously to varying degrees. Ignorance of other countries and how U.S policy affects many of these countries never ceases to astound me. The arrogance and ignorance are understandably enough to make the world hate us.
But America is now moving from bad to worse, hitting a new low as the race for the Republican nomination unfolds. Something frightening is taking place in the political arena today. Legitimate political discourse and debate is being replaced by circus politics based on sensationalizing verifiable falsehoods. Donald Trump, the Republican frontrunner, is running a campaign based on both inciting and exploiting fear and hatred. The problem is that the issues he is using to fan fear are truly ones that warrant legitimate debate. Issues involving rapid immigration and terrorism certainly justify discourse. However, despite employing inflammatory language that associates rapists with Mexicans and terrorists with Muslims, Trump has yet to offer any real solutions to any issue. He behaves like a bully. What is most frightening though is that his overall strategy has been taking him a long way. Indeed he has found an audience of fearful, small-minded, and ignorant folks.
Despite how frightening and embarrassing Trump's campaign is or how it further tarnishes this present point in American history, I am still hopeful. Someone like Trump would only be able to garner an audience at all in a political arena that is as highly partisan as it is today. Interestingly, this same partisan arena is what makes Bernie Sanders a viable candidate for the Democratic ticket. Just as Trump is the first candidate in my lifetime that brings a whole new low in making a mockery of politics, Bernie Sanders is gaining ground on his overall socialist views. That is another first in my lifetime. A possible frontrunner with socialist leanings has been unheard of in our political system. The difference is that Sanders actually engages in meaningful debate. Trump does not. Let's hope that Americans make the right choice in the upcoming elections – one that reflects the best of American values rather than the worse.
Courtney How